One woman has found her true meaning in life and she is willing to share it with her readers!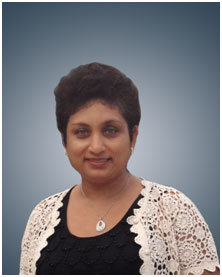 Linda Pearl Ramnath
Inspirational Christian Writer and Mental Health Advocate
Linda Pearl Ramnath was born in South Africa and immigrated to Australia with her family. She holds a Master's degree in Education and a Bachelor of Arts in English, Psychology and Biblical Studies. She is a professional writer and editor. As an English and Psychology lecturer, Linda was drawn to books and the workings of the human mind. Her travels around the world expanded her horizons and enriched her understanding of the uniqueness of people. Linda Pearl spent most of her professional career working amongst indigenous groups and marginalized people. She is a devout Christian and is actively involved in community outreach programs. Linda Pearl is a nature lover and enjoys cooking, gardening, creative arts and of course reading and writing.